Femmes in Sonology: Lucie Nezri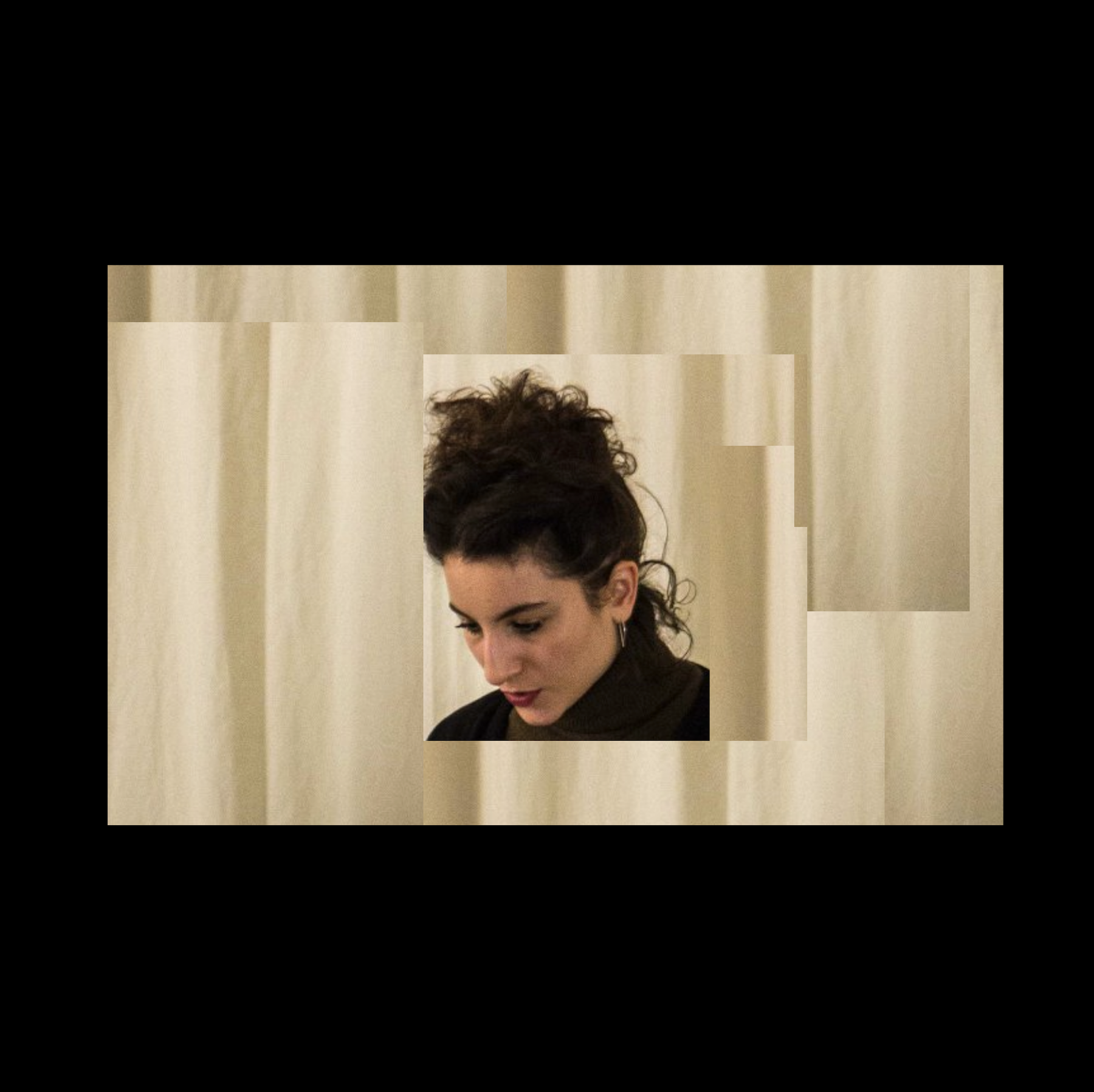 Lucie Nezri is a french experimental composer, performer and DJ based in the Netherlands. She currently studies at the Institute of Sonology in The Hague. She is especially drawn towards the computed malleability and degrees of evocativeness of sample-based synthetic sounds.
---
PODCAST:
---
LINKS:
---
INTERVIEW:
1. Please introduce yourself and tell us more about your practice.
Hi there, I'm Lucie. I come from France and am now based in the Netherlands. My practice is pretty eclectic: I'm mainly writing music, less occasionally present some movement-based performances, and make experimental music mixtapes under the alias Fascia Lata. apparently, I'm also an expert at monologuing: this interview ended being way too long.
2. What drove you to electronic music?
It all depends on the kind of electronic music. Focusing on 'experimental' electronic music, I'll give the most clichéed answer and say: perhaps a certain idea of freedom.
My first memorable, lasting encounter with electronic music happened while being an audience member of one Hiroaki Umeda's solo show While Going to a Condition. At that time, I was an 11 or 12-year-old, daily trained, so-called pre-professional ballet dancer. Needless to say, I was completely astonished by Umeda's performance, choreography, scenography and soundtrack. In my memories, it was a collection of recorded industrial sounds put together into a very Riyoji Ikeda way. I can still remember and feel the kind of relief I experienced back then. Umeda represented someone who had brilliantly escaped this 'jail' of narrowed musical and choreographical conventions in which I was personally struggling to fit. this specific memory grew into a half-vivid, half-buried fantasy. It took me quite some years to acknowledge my desire to deepen my relationship with music, to allow myself to experiment — and eventually, to feel such glimpses of freedom.
3. What are the main tools and techniques you are currently exploring?
For my music, I mostly use supercollider, a programming environment. I'm interested in non-standard synthesis techniques, which nevertheless present some kind of inner periodicity. for my mixtapes, I usually go for Pro Tools/Digital Performer. Occasional filterings, continuous layerings are my secret recipe with aleatory results. My tendency to layer can be quite excessive at times.
4. What was the idea behind this podcast and what was the process of creating it?
(The mix was finished/these paragraphs were written on the 31.03)
The process of making the podcast was, unsurprisingly, overshadowed by the world's current turbulences.
I was inspired by this particularly beautiful, too little-known video work Short Sentences by Francesco Gagliardi. It's a succession of footages where dozens of mostly non-native English speakers are asked to read one of Gertude Stein's short sentence, alone, in different places, using the same old cassette player. The tape recording quality, the various surroundings, the different accents and the sentences' incomprehensibility make the whole composition frankly amazing. It is also very funny and touching — a must-watch, especially during nonsensical times. This piece became my starting point. Then, I thought the mix could consist of an overall continuum from broadband noise to pitch material, and from abrupt/block-like transitions to gradually more gentle ones. Something like that.
I think this mix is probably the most delicate/hermetic I've made so far. A dear friend told me that it was monochrome. There's not much to hold on to in there: no narrative, no 'representation', sometimes almost no sounds. I'm thankful in advance for people who will have the curiosity and patience to listen to it
+ Special thanks to Edgars Rubenis, Niels Lyhne Løkkegaard and Gabriel Pauk for contributing to the mix, + Jad Saliba, Giammarco Gaudenzi and Kaðlín Ólafsdóttir: I didn't manage to include their works in the mix, but you should all check their music out.
5. The new music/ advanced electronic music scene can be a pretty male-dominated space. What are your experiences/ thoughts about it?
I honestly don't know how to answer this question. even after having spent lots of time pondering things/writing, none of my answers felt like doing justice to what I think and felt insufficient to describe the whole picture.
First of all, I'm curious about what is referred to by 'advanced' electronic music? I have no idea what this means, and then, well, I have had a diversity of experiences. Getting straight to the point: of course, it can be tough to be surrounded by men most of the time in this electronic music field. You constantly oscillate between ongoing processes: doubts, denial, need for self-justification, isolation, implosion, educative communication, peacefulness, support, all this while working on your music (besides reflecting/working on your potential lack of confidence due to your upbringing — womanish in my case).
Right now, I'm in between doubts, support, and work, a pretty lucky point in this messy, roller-coaster learning curve. The small, or not-so-small signs suggesting you're probably less competent than a man are real, and come from all directions and everyone (yourself included); but statistically, if you happen to be a woman (or else) + treated like a fool, it will be most likely by men. On the other-nuanced-hand, at least for now, a non-male electronic music maker will most likely be statistically more supported by men. On my personal path, I've either been helped/learned mainly from men or simply done most things on my own. I'm not saying that's good or bad, but just how it was for me (and still is up to a certain degree). It was only recently that I started having girl/femme/nonbinary friends/teachers in the music field, and it felt great to share our experiences, laugh (or not) about it all, build a particular kind of mutual support, learn to speak out when needed, more or less energetically, and to work together. many men around me are also willing to change. It is difficult to make them face some of their biases, but I still feel lucky most of them can react so positively.
But yes, whenever it's possible, I ignore this question of gender and focus on working. I may be naive but I believe the work itself is what will save you.
6. Are there any femme/non-binary pioneers that inspire you?
A very-non-exhaustive-non-strictly-music-related list: Catherine Christer Hennix, Pauline Oliveros, Deborah Hay, Rie Nakajima, Loie Fuller, Mary Wigman, Annea Lockwood, Janet Cardiff, Blandine Verlet, Eliane Radigue, Noa Eshkol, Tatsumi Hijikata.
7. Do you have any contemporary femme/nonbinary artists that you follow and want to share their music?
Laura Agnusdei https://youtu.be/jaS3NSQCr3U
Erika Bell https://soundcloud.com/erikabell
Sandra Boss https://www.youtube.com/watch?v=zKncYM59YM4
Charmaine Lee https://youtu.be/GvTOALoJNos
Julie Tolentino https://www.youtube.com/watch…
Lulu (Luca Bruls) https://soundcloud.com/lulu2105
+ dance bonus
Adrian Piper https://vimeo.com/263003305
Mina Nishimura https://www.youtube.com/watch?v=iS_kASSxkQ8
+ alphabetical bonus: Ellen Arkbro, Raquel (Rachael Archibald), Clara de Asis, Yonneda Lemma (Katrina Burch), Pan Daijing, Noa Eshkol, Marcelo Evelin, Marlene Fally, Shiva Feshareki, Trajel Harrell, Yoko Higashi, Sarah Hennies, Eva-Maria Houben, Sarah Hughes, Jasss, Ji Youn Kang, Marija Kudabaite, Latifa Laâbissi, Catherine Lamb, Marit Mihklepp, Greta Onach, Liew Niyomkarn, Kaðlín Ólafsdóttir, One Man Nation, Eiko Otake, Pyruvicacid, Caline with C (Kamilė Rimkutė), Estelle Schorpp, Sóley Sigurjónsdóttir, Chiyoko Szlavnics, Meg Stuart, Louise Vanneste, Hilde Wollenstein, etc.
Incredibly grateful to have come along their wonderful works. Thank you all.